Moffat Bible College is a part of the African Inland Church, but welcomes students from other denominational backgrounds. The W.Y. Moffat Memorial Bible Training Institute opened on 11 February 1929, after more than a decade of planning.
Founded by the Africa Inland Mission at its headquarters in Kijabe, the school was created for the purpose of training evangelists and pastors for the growing church in Kenya and publishing Christian material and Bible courses. The name Moffat was adopted in honor of a faithful Christian from the United States by the name of William Y. Moffat, whose widow and son provided the financial means to build the first structures. Charles Teasdale, the first principal and teacher, led the school for more than 40 years.

When the school opened in 1929, there were just four students. Since then, Moffat has developed and upgraded its programs. At first it offered a three year Bible course taught in Kiswahili. In 1942, a two year Pastors' Course, also in Kiswahili, was added to prepare for ordination those who had finished the Bible School Course and had spent some time in ministry.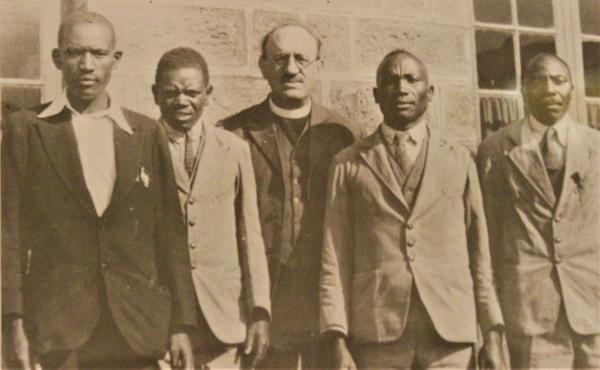 In 1968, the two courses were merged into a single four year program and the language of instruction was changed from Kiswahili to English. The school changed its name to Moffat College of Bible in 1977, and then in 1982 became a post-secondary institution. In 2008 the name was changed to Moffat Bible College. From those first four students over seventy years ago, the size of the student body has grown significantly, until Moffat now boasts an enrollment of over 80 students, drawn from many different tribes throughout Kenya and East Africa.
Moffat offers a a one year Certificate in Bible and Theology and a three year Diploma in Bible with the following Concentrations: Bible & Theology, Counseling and Chaplaincy, and Community Development (including HIV/AIDS education).