How To Give To Moffat
Most of the international funding for Moffat comes through AIM International. Gifts can be sent to Moffat through AIM's Giving Page. Or, you can send a check to:
AIM International US

P.O. Box 3611

Peachtree City GA 30269-7611

USA
Additionally, Moffat partners with SIM International through an AIDS Education project. Courses are integrated into our curriculum and students take what they learn into the surrounding communities and beyond once they graduate and enter ministry. Gifts can be sent through the SIM Giving Page designated by the project number (92163) or name (Kijabe AIDS Education & Community Outreach-Kenya). Or, you can send a check designated with the same project information to:
SIM USA

14830 Choate Circle
Charlotte, NC 28273

USA
Moffat Student Tuition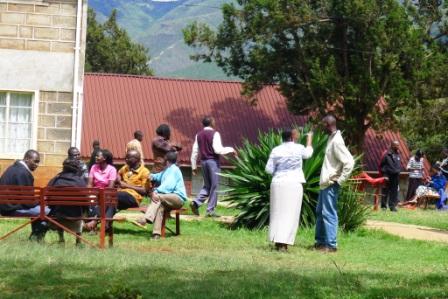 Your gift will make it possible for a worthy student to stay in school. The economy of Kenya is struggling against high inflation and unemployment. Even before those troubles, the unemployment rate was over 40% and more than half of the country lived beneath the poverty line. Even though Moffat's tuition is quite low, it still seems unattainable for the average Kenyan. We'd be happy to share more details.
Moffat Environmental Sustainability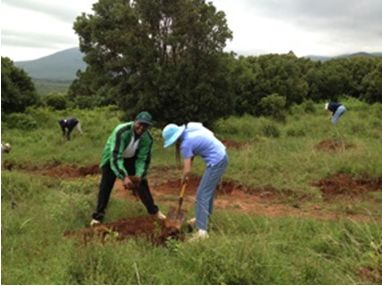 Replanting the Forest The forest surrounding Moffat and the Kijabe mission station has been hacked down to only a splinter of what it once was. Because of the lack of trees to hold the soil, in 2012 we had a mud slide that took out some of our major water supply pipes. Moffat is working to replenish the forest as good stewards of God's creation.
Conversion to Gas for Cooking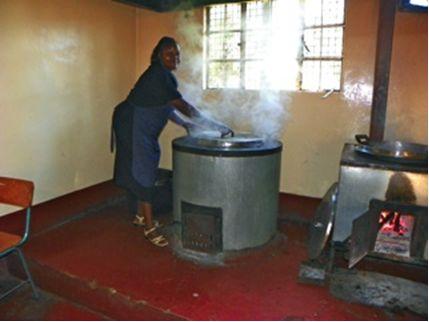 One reason for the depletion of the forest surrounding Moffat is that all the surrounding communities cut down trees to make charcoal or to use for cooking fires. This has become unsustainable. To reduce the damage to the forest and also to reduce costs for students, Moffat is converting to gas from wood for cooking purposes. The married student houses have already been coverted to gas for cooking. The next big project is the conversion of the large jikos in the Moffat Dining Hall. This will have the double benefit of reducing costs and also preserving the forest.
For help or further information email the Vice Principal for Administration.